Surname origins Fleming DNA analysis
Angus 1799- Angus 1831-1882 Charles 1854-1928 Charles Taylor 1878-1937 Reginald Angus 1908-1984 Reginald Bruce 1929-
Origin of the surname


The Flemings listed below either lived in Scotland or are Australians who are descended from Scottish emigrants.
The Fleming surname, common in Scotland, is derived from the Flemish people (i.e. the people from Flanders) who settled in Scotland before Scotland achieved clearly defined national borders (settled by a treaty with England signed in 1237). Scotland then existed as a series of fiefdoms, much like Afghanistan today.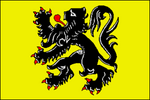 The people of Flanders have, for centuries, been referred to as "Flemings" or as "the Flemish people". Flanders comprises the northern half of Belgium (where Dutch is the only official language) as well as Frans-Vlaanderen (in present-day France, mainly in the département of Nord) and the southern part of the Dutch province of Zeeland known as Zeeuws-Vlaanderen. Today, the Flanders region includes part of Belgium, France and the Netherlands.
Wallonia - French speaking
Flanders - Flemish speaking
Brussels-Capital - bilingual
France - blue/green area is where Flemish used to be the main everyday language
In the the 9th century, strong local lords with castles and knights on horseback were the only protection for the people of this area from Norman raids. These local lords and knights eventually united behind the Count of Flanders. Flanders prospered as craftsmen in its towns built up a Europe-wide trade and reputation in fine woollen and linen cloth. In time, the Flemings became a trading nation that established colonies outside Flanders, including in Scotland.
The surname Fleming is of Norman origin from Old French Flamanc meaning 'a native of Flanders'. It was Gaelicised as Pléimeann.
Fleming DNA analysis
An analysis of this Fleming family's DNA has been undertaken by Relative Genetics. Part of the Y chromosome information is passed largely unchanged from father to son. This inheritance pattern follows the passing of the surname, common to many cultures. Therefore, it is useful in discovering clues along one's paternal line. The paternal line analysis is used to establish the genetic profile (haplotype) of deceased ancestors along one's direct paternal line (as indicated by the blue line in the pedigree image at right).
The results of the analysis of this Fleming family's DNA were compared to other results on file. A 100% match was found with William Robert (Bill) Fleming of Missouri USA (born in Kansas). Click here to read a report on that analysis and to see details of Bill's paternal line.
Angus Fleming, c1805 - 1837
The first record of Angus Fleming is his marriage to Margaret Lawson on 28 April 1826 in the Parish of Govan, Lanarkshire. Based on the date of his marriage, he was probably born in the early years of the nineteenth century; and probably in the same general area. It is possible that he is the Angus Fleming who was born in the nearby parish of Cambuslang on 29 June 1800 to James Fleeming and Mary Sinclair. It is likely that the Fleming family had been based in this part of Lanarkshire for many years, even centuries. Significantly, the nearest town is called Flemington, indicating that it may have been originally established as a Fleming enclave.
Angus's wife Margaret gave birth to a son, Angus, on 11 July 1831. Their son was baptised in the parish of Cambuslang on 7 August 1831. The couple had at least one other son and two daughters, but their birth details are obscure.
A series of tragedies struck the small family over the next few years. The first of these was the death of their daughter who was buried on 13 May 1834. It is not clear when she was born or what her name was. Worse was to come three years later when Angus himself died and was buried on 30 April 1837. He was described in the Cambuslang parish Mortcloth Money book as "poor" and given a pauper's burial.
His widow, Margaret, was left to raise the three remaining young children without the main breadwinner. No doubt times were tough; struggling to keep food on the table and a roof over their heads. This seems to have had an adverse affect on the health of the children, two of whom died in 1838. A son (we don't have a name) was given a pauper's burial on 7 September and another daughter (no name known) was given a pauper's burial on 26 October.
It is not clear what happened to Margaret Fleming after 1838. Both her Christian name and her surname are quite common in this area and it is therefore difficult to identify a record of her or her son Angus in the 1841 census.
Angus Fleming, 1831 - c1882
Angus Fleming was born on 7 August 1831 in the Parish of Cambuslang in Lanarkshire, Scotland. His parents were Angus Fleming and Margaret Lawson who had been married for five years. Angus had at least one brother and two sisters. One of his sisters died when Angus was about three years old.
The accompanying map shows the key places in the life of Angus Fleming. Click on any coloured marker to see detailed text. View Angus Fleming 1831-1883? in a larger map
Angus' father died when he was nearly six years old. His widowed mother was left to provide for Angus and the other children as best she could. Unfortunately Angus' brother died one month after Angus turned 7 and his sister died six weeks later. It had been a terrible year for Angus and his mother.
By the time he was 19 years old, Angus was living at 143 North Square, Gartsherrie, as one of two lodgers in the house of James Landles and his wife Janet. This was a few miles away from Angus' birthplace in Cambuslang. Angus may have been apprenticed to Mr Landles and both were wagon drivers (as was James Landles' son Hendry).
Later in the same year, a few months after he turned 20, the banns of marriage were announced for his marriage to Elizabeth Taylor. The banns were read on 7 December 1851 in the nearby parish of Old Monkland. His profession was still a waggoner and they both lived at Clyde Works in that parish. It appears that the marriage itself took place on New Year's Day 1852.
The couple had six children. The eldest, Angus was born at Tollcross on 17 November 1852. A little over a year later, Charles was born at nearby Coatbridge (17 February 1854). Angus was still a "carter". When a third son, William, was born on 2 June 1856 the family was at nearby Old Monkland.
Soon afterwards, Angus decided to learn a trade. He chose to become a sawyer, a notoriously hard and dirty job involving the manufacture of timber by manually sawing logs into beams and planks. Sawyers worked in teams, with one in a pit below the log and the other on the top. As this team pushed and pulled the saw through the log, the bottom man was inevitably showered in sawdust. It must have been very difficult to both saw straight and avoid getting grit in the eye. It says a lot about his strength and perseverance that he seems to have maintained this trade throughout the rest of his working life.
On 22 June 1859, Angus and Elizabeth had their first daughter, Jane, who was born at 12 Wesleyan Street Glasgow. It seems that the family moved house regularly, as all four children had been born at different addresses. This pattern of itinerancy is often a result of an inability to pay the rent. It is likely that each subsequent address was less desirable in it appointments than its predecessors. Perhaps it was a desire to break this cycle that led to the decision to leave Glasgow.
When the 1861 census was taken the family had moved to Edinburgh. It appears that the eldest son, Angus, had died because he is not recorded on this census. The remaining five members of the family lived at 15 Ashley Court along with their lodger, John France.
By the time the next child was born, the family had returned to Glasgow. The child, born on 4 June 1862 at 49 Turrern Street Calton, was named Angus in honour of his dead brother.
Prior to the birth of their final child on 22 April 1865, there seems to have been an estrangement between Angus and his family. The birth of Matthew Taylor Fleming was registered not by his father but by his uncle, Matthew Taylor (a miner from nearby Tollcross). The child was born at 3:30 pm at Clyde Ironworks; presumably his mother's place of employment.
No further records of Angus' life or his death have yet been found. In particular, he was not recorded in either the 1871 or the 1881 census in Scotland even though, on the basis of other evidence, he lived until at least 1881. His family is recorded on both censuses without Angus. There is no separate record of Angus in these censuses. The reason for Angus' absence from his family during this period is still unclear. Perhaps he became a seaman; perhaps he went to gaol or some other institution.
At least three of his children emigrated to Australia in the 1880s. His son Angus latter died of a cerebral embolism on 15 March 1887, aged 25, and is buried in Rookwood Cemetery (Sydney, NSW). Charles lived in Australia from 1883 until about 1900 when he emigrated again, this time to New Zealand. Jane married Adam Hood Philip in 1887 in NSW.
When Angus' wife, Elizabeth, died on 12 January 1881, her death certificate recorded that she was "married to Angus Fleming". Since she was not recorded as a widow, it is likely that Angus was still alive and this fact was known to his family. Angus definitely died before 1884, however, as he is recorded as 'deceased' on the marriage certificate of his son Angus to Martha Duncan. No death certificate has yet been found.
Charles Fleming, 1854 - 1928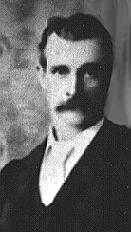 Charles Fleming, 17 February 1854 - ?
Charles Fleming was born at Coatbridge, Glasgow, on 17 February 1854. He was the second son of Angus Fleming and Elizabeth Taylor who had been married for two years. Angus was a sawyer and a carter or wagoner.
Little is known about Charles' childhood except that he received a reasonably good education. By the age of 23 he had learned a trade, probably after having been apprenticed in his mid-teens. He was an iron moulder journeyman, a trade that he worked at in three countries during all of his working life.
He married Margaret Ballantyne at Dunlop Street, Tollcross (Glasgow) on 28 December 1877. She was a steam loom weaver and, at the time of her marriage, an orphan. Her father, Thomas, had been a baker. The wedding was witnessed by William Fleming (Charles' brother) and Marion Allan.
Charles and Maggie (as he called her) had their first child one day before their first wedding anniversary. He was named for his father and his fraternal grandmother: Charles Taylor Fleming. By this time Charles and Maggie were living at 666 Springfield Road, Glasgow.
Four and a half years later, the family had moved to 690 Springfield Road when the 1881 census was taken. By this time they had a second son, Thomas Ballantyne Fleming. Charles and Maggie shared the house with Charles' siblings Jane (aged 21), Angus (aged 18) and Matthew (aged 15). Charles' mother, Elizabeth had died in January of that year.
Shortly after the census was taken, the young couple's second son, Thomas, died from hydrocephalus acutus. Perhaps it was the grief that flowed from this event that led the family to consider emigrating, which they did two years later.
With Maggie expecting another child, the small family boarded the Eastern Monarch on 20 July 1883 and sailed for Australia. Charles recorded in his diary:
we arrived all safe on board the En Monarch between 3 and 4 Oclock, their was great confusion until we got our births secured, and our beds arranged, we were very fortunate in getting a good birth it is one of the top ones with a window looking right into it, i waited up that night to about 20 minutes from 12pm when the tug began to tough us away then we went to our bed but i got up with my knees on my bed and my face to the window watching the wellknown shore til we passed Rothsey bay i then lay down and slept sound to 5.30am. I got up then and saw the tug leaving us at 6am.
Within a month their third son, William was born (on 13 August). Charles recorded the event as follows:
at 11=20 Oclock tonight Maggie gave birth to a son i acompanied her to the stair leading to the hospital at half past 10 pm and about a quarter from 12 pm the chief mate despatched a message informing me of what had taken place we are only one days sail from the line if he is spared he can boast of being born this near the centre of the world.
The ship reached Townsville on the 23rd October after a dangerous and eventful voyage. All passengers and crew were quarantined on Magnetic and Ross Islands for three weeks due to a measles epidemic that had broken out on board as the ship sailed up the Australian coast. Fortunately, neither of Charles' sons succumbed to the disease.
Charles found work at the local foundry but, after a week, he decided to seek work in Brisbane because his skills were not being used at Townsville. He quickly discovered that there were no vacancies to be had in Brisbane and so tried at Maryborough with no luck still. After visiting Maggie's aunt at Gympie, the family returned to Maryborough where Charles accepted unskilled work at the foundry.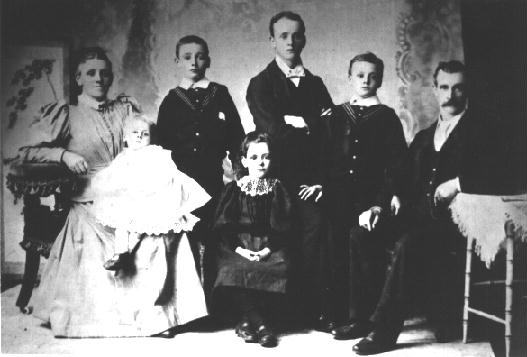 Fleming family group, circa 1893
Maggie with baby Elizabeth (1892), William (1883), Christina (1888), Charles Taylor (1878), Angus (1886), Charles Snr
The family soon moved to Sydney where Charles found skilled work in Sir Samuel Mort's iron foundry. During the next few years, Maggie gave birth to three more children: Angus (1887) was named for his uncle who died in the year of his birth, Christina (1888) and Elizabeth (1892) who was named for her fraternal grandmother.
Family lore holds that Charles was responsible for making the figurehead for the Sydney pilot boat Captain Cook but was incensed that Sir Samuel Mort did not afford him the recognition that was his due. He resigned from his position at the foundry and decided to emigrate to New Zealand.
The family (except for son Charles Taylor Fleming) emigrated to New Zealand in about 1898 or 1900 and settled in the Thames District, where Charles and Maggie lived for the rest of their lives.
Charles died on 17 August 1928 and his wife, Margaret, on 23 November 1930. They are buried in Shortland Cemetery at Thames.

Read the action-packed story of the family's 1883 journey from Glasgow to Townsville aboard the "Eastern Monarch" in Charles' shipboard diary.
Charles Taylor Fleming, 1878 - 1937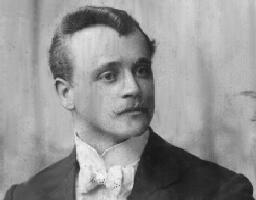 Charles Taylor Fleming
Charles Taylor Fleming was born on 27 December 1878 and named for his father (Charles) and his paternal grandmother (Elizabeth Taylor). His father was an iron moulder journeyman at the local foundry and his mother, Margaret Ballantyne had worked as a steam loom weaver prior to he marriage a year earlier.
A few months before his fifth birthday, Charles embarked aboard Eastern Monarch with his parents as an emigrant to Australia. Innocent of the dangers inherent in ship voyages, he revelled in the new experiences and excitements that abounded during the voyage. He had a lot of freedom aboard the ship, especially after his mother gave birth to his brother, William, about three weeks after the ship sailed. His antics saw him become a favourite of the ship's crew. His father recorded:
little Charles ... has scarcely ever been out of mischeaf all the journey, it is laughable to see him with some more children pulling at the ropes and singing fare you well my bonnie young girl we're bound for rhyo grand, he has got a line of nearly every chorus of the songs the sailors sings when pulling at the ropes him and the second mate are always good friends and the doctor and captain say he is the plainest little Scotchman they ever heard talk.
On arrival in Australia, the family was forced to spend several weeks in quarantine, living in tents on Magnetic and Ross Islands (near Townsville) due to a measles outbreak on the ship that killed several children. Fortunately, both Charles and William survived.
The family settled in Balmain (NSW) after Charles senior found work in the local iron foundry.
When aged about twelve, Charles started working at Prescotts Ltd, a large produce firm. During the next few years he became interested in football and played with the local club.
By the time he was married (aged 22) to Ada Grace Flowerdew on 16 May 1900, he already had a decade of working life behind him and was well-respected at Prescotts. It is likely that his career success and his imminent marriage are the reasons that he chose not to accompany his parents and siblings when the family emigrated to New Zealand at about this time.
Soon after their marriage, Charles and Ada moved to Orange (NSW) where Charles took up a post in Prescott's new branch.
The couple's first son, Charles Gordon was born in December 1900 but only lived for about three months. They had further sadness with the birth and death of an unnamed boy before their first surviving son, Eric, was born on 1 July 1905. Three years later Reginald Angus was born (11 September 1908), followed by Irene Margaret (10 July 1910) and Ada Edna (about 1911).
At the end of 1906, Charles was offered the post of Shire Clerk for the first Shire Council in Orange. He took up the offer and remained in the job until his death. Prescott's awarded him a gift on departure of a mantle clock inscribed with the firm's thanks for his 16 years service.
His colleagues on the Shire Council regarded him as a man of exceptional mental brilliance, with great ability in accountancy and excellent legal knowledge.
Further tragedy struck the family on Anzac Day 1921 when ten-year-old Ada was struck by a car; she died four days later.
In January 1929 his second son, Reg, married Stella Jolliffe at Canowindra near Orange.
Charles was a civic leader in Orange. He was heavily involved in sporting administration (Rugby Union, Rugby League and Bowls), ran the totalisator at the Orange race track and was a popular member of the Masonic Lodge where he was secretary of Court Little John, Ancient Order of Forresters. He held committee positions for lengthy periods with the Orange District Benevolent Society and the Chamber of Commerce. He was honorary auditor of a number of institutions, including the Orange District Hospital.
He took up bowls soon after moving to Orange, possibly influenced by his brother-in-law who was a prominent bowler. Charles was Orange champion bowler on five occasions (1913-14, 15-16, 18-19, 29-30 and 31-32), represented NSW at bowls against New Zealand and managed the Australian team that toured New Zealand in 1934. He was secretary and twice president of the Orange District Bowling Club and was convenor and secretary of the Western Districts Bowling Association.
He was a heavy smoker and suffered adverse health as a result. In October 1936, as he boarded a ship in order to visit family in New Zealand, he suffered a grave malady of the throat with which he and his family struggled until he died on 24 May 1937, aged 58.
The Orange Leader opened a long obituary with the following words:
The ceaseless movement of humanity from time to time brings to a town like Orange a man, who, though he may at first be merely one of hundreds, is destined to rise to great heights of citizenship in our little world, and to pass from among us leaving grief and the deepest respect and gratitude.

Such a man was Charles Taylor Fleming, Clerk of the Canobolas Shire Council and holder of many other offices of high merit in the community, whose sudden death on Monday morning stirred the people of the town and district profoundly.
Reginald Angus Fleming, 1908 - 1984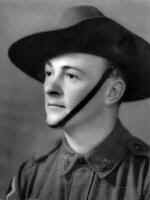 Reginald Angus Fleming 1908-1984
Reginald Angus Fleming (pictured left in his World War II uniform) was born on 11 September 1908. His father was Charles Taylor Fleming, Shire Clerk in Orange New South Wales, and his mother was Ada Grace Flowerdew. He had two older brothers, Charles (1900-1901) and Eric (1906-?), and two younger sisters, Irene (1910-1996) and Ada (1911-1921).

Reg's classmates c1914
(he is 4th from right in back row)

Reg's hockey team c1928
(he is 2nd from right in the front row)
He joined the Union Bank of Australia at a young age and was stationed at Cowra. Here he met Canowindra girl Stella Jolliffe and they were married on 21 January 1929. The newlywed's first son, Reginald Bruce (Bruce) was born on 7 September 1929 and he was followed by James Ballantyne (Jim) on 18 October 1935.
Reg served with the AIF as a Gunner in both the Middle East and New Guinea during World War Two. He was 33 years old when he sailed for the Middle East, where he served in Syria, Beirut and Palestine. He and Stella divorced in 1942 and he married Win Hannigan in 1949. They lived at Ashfield for a time with Reg's sons, Bruce and Jim, before their son Geoffrey was born on 31 December 1950. In later years, Reg, Win and Geoffrey lived at Gymea.
Reg returned to a banking career after the war. He had inherited his father's aptitude for figures and was able to mentally add up a column of pounds, shillings and pence in one pass. After he retired from the bank, Reg undertook volunteer work with the Salvation Army.
Reg died at his home in the Sydney suburb of Gymea on 22 May 1984.
Reginald Bruce Fleming, 1929 -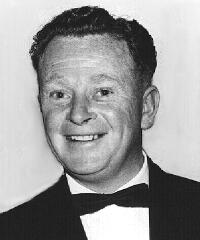 Reginald Bruce Fleming 1929 -
Reginald Bruce Fleming was born on 7 September 1929 at Young, NSW. His parents were Reginald Angus Fleming and Stella Jolliffe who had been married at Canowindra on 31 January 1929.

Bruce, Aged 3
Click for full image
After a short time in Young, the family moved to Kensington in the eastern suburbs of Sydney in 1936.Two years later, the family moved to the beach suburb of Maroubra.
When the Second World War started, Bruce's father joined the army as a Gunner and served in both the Middle East and New Guinea. Bruce's parents were divorced in 1942.
Bruce enjoyed his schooling and took a keen interest in sport, especially football, cricket and surfing at the local beach. Bruce has written about his early years with parents and grandparents and about some of his experiences with his mates in the surf: "The cadets".
After leaving school, Bruce worked for the Bank of New South Wales. One placement was in the cheque clearing house, a job that required him to physically deliver cheques to other banks in accordance with a strict timetable. He became expert in getting around the city in quick time.
He continued to play cricket in summer and rugby league in winter. His cricket team won a Premiership in the Eastern Suburbs Competition and, in the next year he switched to a different team and won the Premiership again. His skills as en economical off-spin bowler were key features in the winning of those finals matches. In the 1948-49 season he played Telegraph Shield for the Eastern Suburbs Cricket Association, even though he was at this time, living with his father and step-mother at Ashfield.
In rugby league he played fullback for Kensington. On Saturday 16 July 1950, the team played the Orange team at Orange. One of Bruce's team mates was badly concussed and had to stay in hospital for a couple of nights for observation. Since Bruce's grandmother Ada and aunt Irene lived in the town, he volunteered to stay with them and accompany his team mate back to Sydney on the Monday train. On the Monday he accompanied his aunt to work at the Council Chambers where his grandfather had been Shire Clerk between 1907 and 1937. He was offered a job by the current Shire Clerk, Mr John Karl Gwynne Williams, and accepted. Bruce moved from Ashfield to Orange on New Year's Day 1951.
During his time in Orange, Bruce played rugby union for the local team and was in very good form. He was selected in the Western Districts team to play the touring All Blacks but, unfortunately, was forced to listen to the game on the radio from his hospital bed as he recovered from an emergency appendectomy.
After about a year working for the Canobolas Shire Council, Bruce realised that he was better suited to Bank work. One day he ran into his old boss from the Bank of New South Wales in the main street of Orange. Bruce accepted an offer to rejoin the Bank.
For his sins, Bruce was posted to one of the furthest outposts in the Bank: Bourke. He arrived in the town on Easter Monday 1952. Bruce made lots of friends in Bourke very quickly, especially through his participation in rugby league and cricket. He trained with the rugby league team on his second night in the town and scored four ties against Nyngan on the following weekend!
Nevertheless, the first few months in Bourke were a sad time for Bruce as he received two lots of bad news: both his grandmothers, Amy Jolliffe and Ada Fleming died suddenly in 1952.
One of his football team mates was Jim Kessey, and Bruce soon met all of the Kessey clan, including Jim's sister Halvene. They were married in Bourke on 1 March 1955. Bruce and Halvene had four children.
Bruce continued his involvement in rugby league (as a player and, later, a referee) and cricket for a number of years. He was also involved in bowls for a time before taking up golf. He was a driving force, as Club Captain, in establishing and running the first Pro-Am days in Bourke.
For many years Bruce ran his own business based on the Ampol petrol depot and including wool carting and a mail run. He was involved in community events through his membership and committee work for both the Apex Club and Rotary. Later, Bruce worked for Tancred's abattoir in Bourke before accepting a transfer to Tancred's office at Corrimal (near Wollongong) to be nearer his grown-up children.
After several years working at Corrimal and living at Figtree, Bruce and Halvene moved to Bathurst. Halvene passed away on 6 October 2005 and is buried in Bathurst.

© Copyright Jim Fleming 2002.
This page created on 30 June 2002.
Last edited on 05 Apr 2011 .
Click here for information on contacting the web master.